Top 6 Speed Testing Tools For Your Webpage or blog
Speed testing tools are very important to check speed of your site/blog is. Often people become irritated for waiting long when your site is opening. The website / blog is too slow and it takes time to run? If so, you are loosing every day your customers, visitors and precious subscribers. Important to have a good website with good speed, your page ranking will be high, you are making great involvement of users. So they will stay on your website as much they want. From that you can grow your business as well, if you are running an online business. There are Following speed testing tools can be useful for making better performance with good speed of your website or blog. There are many tools for testing your site's performance or optimization. today going to share some of them. You can use any of these speed testing tools for testing your website is fast or slow.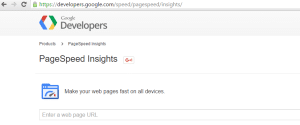 Some main causes of a loading site slow are given bellow
It can be many causes for making the site slow to load. There are a few factors for making it slow.
Using many unwanted plugging
Having heavy element on your site
Using a poorly coded theme
Using big image files
Having a poor hosting
Tips to get rid of slow loading website
If you are using WordPress-install only high quality plugins and themes for your site. Avoid poorly coded plugins or themes because it can impact on your site performance about speed. You can see how people using it and see reviews before buy it or install it. You should look 3 things when you are looking plugin and themes such as high rating, high download, updated recently.
Useful tools for compressing Images without losing Quality:-
High quality images can attract visitor on the web page, but it can make your site slow. If your site is too slow visitor can go away and they never back, you will lose your important viewers. If you are using many images on your site with high quality image you should use tools where you can compress your image without loosing quality.
Here are few plugins where you can compress your image with a good quality.
Bulk resize media for wordPress
Kraken image optimizer
Wp smush
If you want to compress your image before uploading on your media library, you can use given following online tools by visiting online their website.
At last, best way to make your site optimized- keep checking error of your site regular basis and deal with comment spam, and try to fix any broken links and pages.
That all above speed testing tools are very useful.